The Wonder Women Teachers Training Program – GOA
Wonder Women Warriors (Warriors of Love, Light & Wisdom)
18th May- 7th June( In-person)
5 months online (4 hours monthly, 20 hours in total online)
Wonder Women Warriors
This TTC is for you if
You are already on this path and wish to go deeper.

You are a healer, therapist and wish to learn the Tantric path of divine feminine.

Accelerate your career as a life coach.
Do you want to be inspired in your life & take the next step in leadership as a woman?
Would you like to integrate in your existing practices/ knowledge some embodied tantric tools?
Multiply your business income as a life coach.

You like to be that magnetic powerful woman.

You wish to attract beautiful relationship in your life and learn art of relating and intimacy.

You wish to manifest your dreams and passion.

You wish peace, harmony and content.

You are ready to carry the torch of light far and beyond.
Special Price – until 10th April
Rs 249,800 ( € 2,832 )
Rs 197,888 ( € 2,222 )
Value adds
Get 3 free new moon session to attend

10% discount on all our offline and online programs
Kindly fill this questionnaire to apply for this training & our team will get back to you shortly.
Click here to register now
Book your seat now!
Residential cost
INR 2,800/ per night twin sharing basis
Inclusive of all meals
Please note this is not part of course fee
Book Now
Pre-Book
Pay 50,000 INR 

& pre-book your TTC seat!

Pay the rest in 3 installments/ pay full amount 45 day before the course starts
Pre-Book Now
What Practices Would You Learn
Tantric & Tao practices

Embodied Sacred sensual practices

Classical Tantra and mudras
Osho active meditations

Movement as meditation

Guest lecture on Tibetan pulsing

Leadership and manifestation tools
Testimonials
"I always wanted to experience the magic of spiritual path but couldn't quite get the proper guidance to start. As life has its own way, I was diagnosed with depression and I knew I didn't want to live my life this way, hence, I wanted to fight it strongly. During these tough times, I came across this Tantra yoga and meditation retreat happening in Goa hosted by Mohini Srishati. Little did I know what Tantra is, the word 'retreat' was enough for me to dive into it. Super glad to have taken this retreat that came in exactly when I needed it the most. Special thanks to Mohini Srishati. The moment she walks in, the way her body moves, her voice, her hair, everything about her is magical and powerful and happy. I couldn't have gotten the experience I got if it wasn't for her.
Meditation has never been my cup of tea until it was her voice and her way that took me to a different world of exploring myself, gaining my confidence back. It was an amazing acceptance that I have been waiting for.
This lady is the symbol of Courage, Boldness, Freedom, Strength, Love, Warmth, Smartness and Magic. She inspires me to be ME.
Thank you so much for everything.
More power to you!
LOVE SHOWER!"

Komal Pareek

Mumbai
"The experience I had with Evolve beings was nothing short of surreal. After having followed them on Instagram for a long time, I finally got a chance to attend their Meditation in Goa. I experienced utmost peace and joy. I cannot possibly express my gratitude in words.

I also got a chance to attend their Sensuality session for girls. The experience made me go deep into my own self and provided a safe space to experience and express to the fullest. Enjoying the beauty of my own senses so deeply made me realise how distracted I had been before this. These few hours with myself and with the fellow ladies just magically brought me closer to my inner being. I loved how for a few hours, we dropped all that we had acquired from the outside world and just went within. It felt so light and liberating. Mohini's presence is reassuring and calming and her sense of purpose is so clear in all her workshops. Guys, please keep doing what you are doing. The world needs many more like you!

Words are less to express such experiences and one can only relate to this feeling after attending the workshops.
It's magical, it's beautiful.

Gratitude,"

Astha Gupta

Bangalore
About the facilitator
Kaulike Anandi
Kaulike Anandi was born into a family, which is connected with the tantric lineage of Ramakrishna Paramhansa. She spent most of her early years with her grandmother who she considers as her foremost teacher in love, tantra, spirituality, pretty much everything that matters in life. And then came music. She found herself embracing love in the truest sense through her 'sadhana' (practice) of music. Her parents at that time were senior gurus in the country in the arts of theater. She grew up in an environment of a theatre commune so the feeling of living in a community was ingrained within her early on. Kaulike had never planned to get into acting given how she was deemed as the shy one. But it happened. If she would have something to share, she would love going up the stage. Otherwise most of her time went in music, books and meditation. She believes that whatever you wish for is actually the cosmos wishing for and whatever you don't want is not really meant for you. But if you want something, surely there is something there. So it's important to follow your heart. Her spiritual journey is all about simplifying life and becoming the embodiment of love. 
She believes everything is love. Every bit of this existence, this universe, this Cosmos, this life and this world, every bit of it is made up of love. Love is the universal energy that has created us, that is flowing through us, it is what is holding and binding everything together. Our bodies, our like containers, each vessel is made up of a very unique insight but all have  only one role to experience love and it's magic, to blossom more, to enjoy more, to live in communion with the divine. Kaulike strongly believes that women are born with Shakti ingrained in them right from their birth. They just have to recognize their immense power and then see the magic around them unfold every day of their lives.
Kaulike found herself dipping deeply into the world of Baul Mysticism.
The word baul means a madman. But it is a misnomer; it means someone who is free, someone who is enlightened. Kaulike believes that when one comes to the baul path, they are in total space of surrender, because they become innocent like a child. You do not judge anything or anyone. Because you completely trust in the existence as a Divine Mother as a Divine Shakti.
Baul Mysticism is deeply connected to the roots of Tantra as well. Because it is all about opening up your body through celebrations in music and dance. In Baul Mysticism we focus on singing and opening up the fifth chakra, the most mystical one. And when you open up that chakra you become a free flowing and a joyous person in touch with their true essence.
Both Baul Mysticism and Path of Tantra help us to establish the connection between the small self, and the divine self. It helps us to understand that we are not separate from the whole universe.
Mohini Srishati
Founder of Evolvebeings, Curator – Wonder Women Festival, Certified Tantra and Meditation Practitioner, Life Coach
I was born like many of you in a traditional religious family. Most of the women in my family were housewives & got married by their early 20's. I knew nothing about sensuality when I got married at the age of 24, till the age of 29.
Thankfully I met an amazing lover at an age of 29. With whom love chemistry was something I had never experienced before. Relating and being with him opened some unknown doors of pleasure in me naturally. And I had my first joyful experience through this relationship. Soon after I experienced my first full body bliss but this time just dancing on coconut water, and that experience gave me a sense of sensual liberation. I understood that it was easier for sensual energy to move in & upward.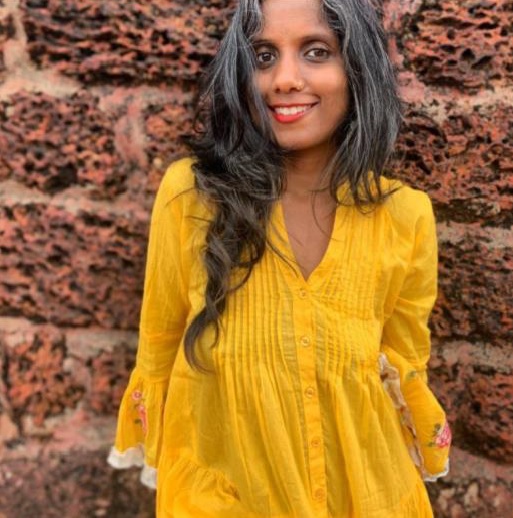 TERMS AND CONDITIONS
Please read these terms and conditions carefully before committing to the 'Wonder Woman Warrior.
By making a booking I confirm that:
Course Fee
I am aware that the reservation of my ticket will only be confirmed when the reservation fee or full payment is received.

OUR REFUND POLICY
Cancelling the Festival
I am aware that if for any reason I need to cancel my spot, 50% of the fee is refundable in the form of a voucher that can be used in the next 6 months.

Changes to Program
I understand that the training plan to follow is possibly subject to changes with unforeseen circumstances, although organisers will do their best and ensure to bring me the best quality if alternative arrangements are needed.

Health and Well-being
I am responsible for my own health and well-being. I will let organisers know if I have any concerns or queries regarding my health and while they do their best to accommodate my needs. I will listen to organisers and teachers advice in all matters concerning my Health and Safety.

Alcohol and Drugs

I am aware that the use of alcohol and drugs during the course are strictly prohibited. Smoking is only permitted in designated areas.