Thanks for registering to the Masterclass
With Dhyan Niten & Aaron Kleinerman
Online Course
Integrated Masculine with Dhyan Niten & Aaron Kleinerman
To know more about this Course
click below
Enroll Now
More about your guide
Dhyan Niten
Niten is an international Tantra teacher who facilitates courses and trainings for singles, couples and men. He graduated from the Academy of International Business in Paris and London in 1991 and holds a degree in Marketing. In 1992, he moved to India where he got initiated into Tantra. He lived in the Osho Commune International for 7 years and developed his skills in Tantra and Healing modalities. He studied and practised Yoga and Meditation as well as Classical Indian Music (Ragas).
For 10 years, he was a lead teacher at Tantra Essence and is now a faculty member of ISTA (www.ista.life). In 2010, he created "The Integrated Masculine", an in depth process for the modern Man. In 2014, he co-founded Ibiza Tantra Festival. one of the largest Tantra festival's worldwide.
In 2019, he co-founded Tantra Spirit Festival in Croatia. His passion for natural evolution and the subtleties of personal growth makes him a gifted facilitator With clear insights and humour, Niten invites every participant to shake off their conditionings, break through old patterns and reunite with their essential nature.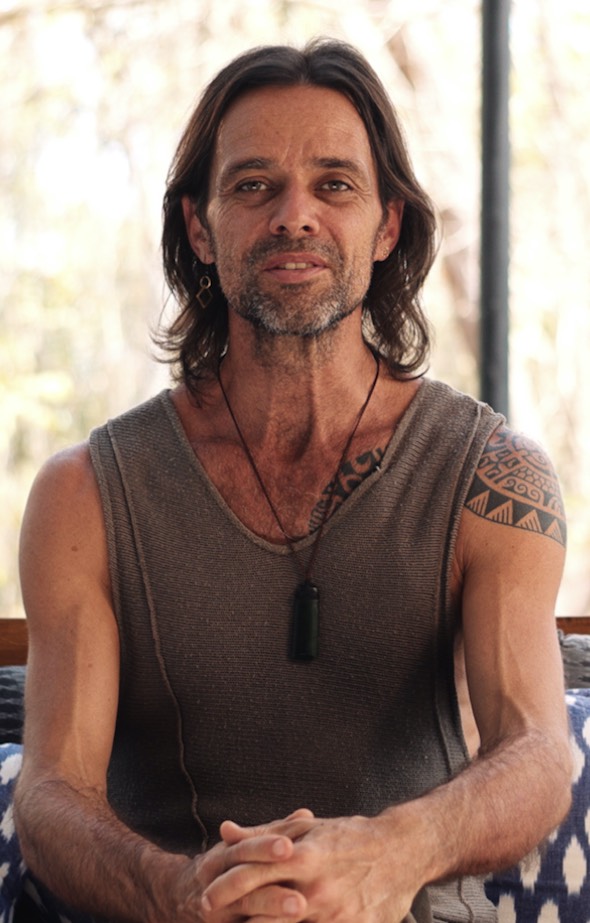 More about your guide
Aaron Kleinerman
Aaron Kleinerman is a Transformational Relationship Coach, Facilitator & Speaker. He is the lead male teacher for Eliyah Tantra School, a Tantric Practitioner, and creator of 'The Conscious Man's Guide to the Bedroom.' He has learned from the great masters in the field of transformation, including earning a master's degree in spiritual psychology. Aaron went from being a licensed captain navigating ships to an intimate behavior and movement specialist navigating souls.
His workshops, retreats, sessions and speeches help humans integrate body movement, psychology and spirituality. He speaks and teaches honestly and transparently so that others can unlock the real reason for their human existence. Aaron's mastery as a teacher provides the practical tools everyone needs to implement embodied awakened intelligence into daily life.