Dates intimacy with all Of life 12th – 15th August
What is Intimacy for you ? DO you feel S*x and Intimacy are the same.
Would you have intimate relationships with people without being sexually involved?
This retreat can help you to bring true intimacy in relationships, with yourself and all of life.
Intimacy is more than what meets the eye. It brings out feelings of passion, emotions and helps to build trusting relationships.
Intimacy, 'a feeling that relates to – with me, about me, close to me.' A feeling that connects our deepest emotions or the lack of it with the people around us.
The greatest moments in intimacy happen between two people when the sense of time and space disappears.
Intimacy is not the same as connecting with someone sexually. S*x may or may not be needed to be intimate with someone.
Simple moments like sharing a smile, a hug, cuddle or even eye contact can be intimate.
When we let those boundaries melt away and completely allow the other person to see in their shadows and light, it becomes an authentic form of intimacy.
How does one begin this journey into understanding intimacy ?
To understand the meaning of true intimacy we first need to be intimate with ourselves. We have to build a bridge to this connection between the Body and Earth. This is our home. Intimacy is loving yourself, being the best lover to yourself. Nurturing a feeling of coming home to yourself, being safe and loved.
Are you looking for emotional stability in yourself and in relationships. 

Would you like to boost your self confidence and body language

Would you like be a master lover  

Learn techniques to channel sexual energy

How to drop from busy chattering mind to present moment

Connecting and listening to body, heart and energy

To be your authentic self ? 

to express your sensual/ sexual desires with your partner? 

Want to get out of your mind and be into the body?Learn to love yourself again! 
Then this is the right place to begin! 
Click here to buy!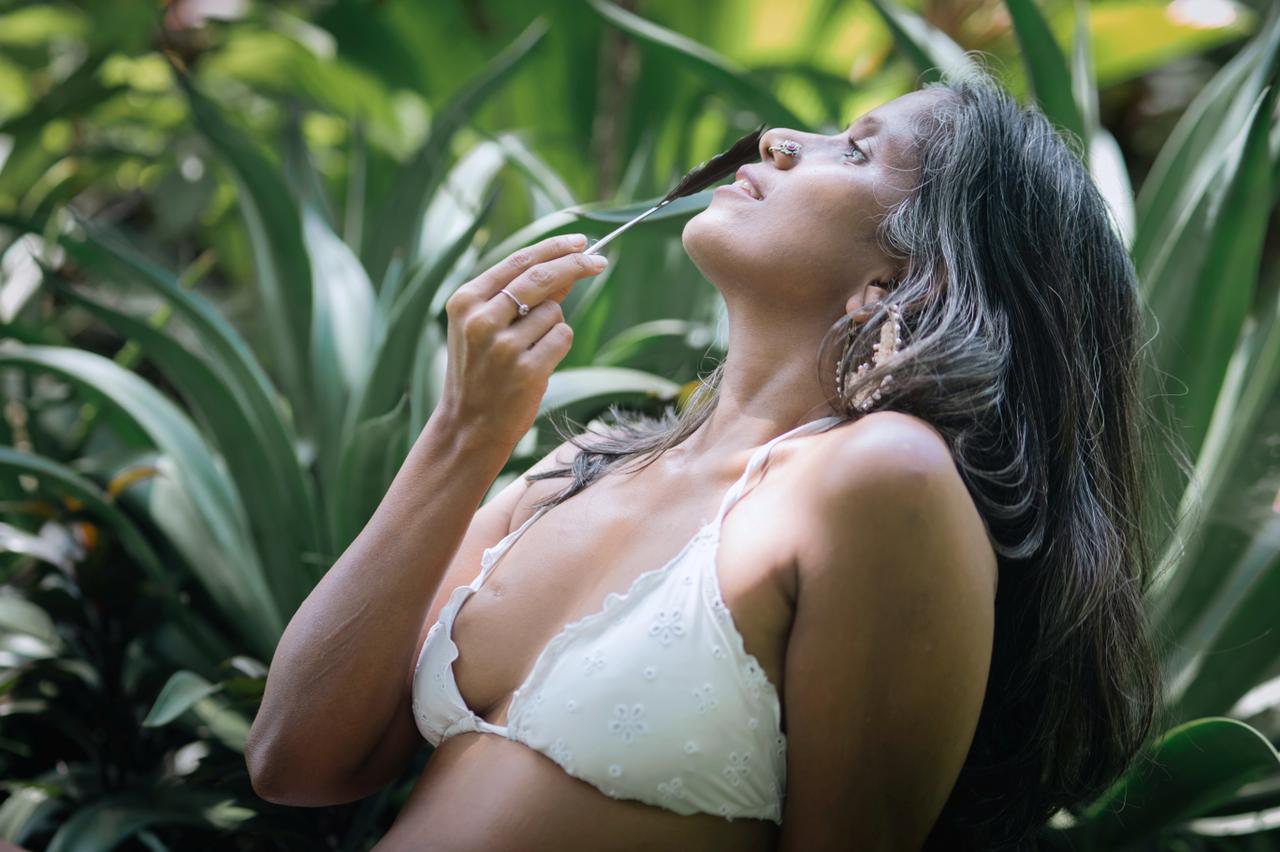 How does one begin this journey into understanding intimacy ?
Tantra teaches us how to use all of the energies of the universe for the purpose of self-realisation. Accept the beauty of this body as a temple of sacredness embracing that wild sensuality without any shame, guilt, or conditioning. This retreat will be a robust mix of classical tantra with neo-tantra practices. Learning how to use everyday experiences of daily life as a means of realising the self. 
What will you learn from this retreat ?
Understand and explore sensuality 

Learn classical and neo-tantra practises for self-realisation 

How  to embrace yourself fully 

How to build a sense of feeling safe, comfortable and at home with the opposite gender 

Experiencing love on different levels- spiritual, sexual, soul 

How to be open to self-love 

Healing and awakening of the soul 

you will discover the potent secrets of tantric intimacy, on how to love and be loved. -Wouldn't you like to melt in moments where nothing else matters

? Learn the tantric way of living life and going beyond the body, connecting through energies. 
How ?
This retreat will be a robust mix of classical tantra with neo-tantra practices. 

Through different Tantric solo and partner exercises 

Through breathwork 

Practices will be shared from Vigyan Bhairav Tantra scriptures to let you understand the deeper intimacy of life  

 Conscious dance and movement practices 

Evening events 
Click here to buy!
A life truly lived is one where there are no regrets or room for thoughts while relating with someone. Come discover how to turn yourself to living life to its full potential. When there is no self-doubt or feelings of unworthiness, everything else falls into place. 
Come as you are and feel the divine within yourself. Authentically strip away the barriers of shame. Learn key tools required to build intimate relationships. This retreat is open for all genders and any sexual orientation. 
About the facilitator
Mohini Srishati
Mohini Srishati is a versatile woman and surfing in real life through different roles of being a Mother, Tantrica, Business woman, Evolution expert and a Traveller. She transcends norms and stereotypes and is a gentle reminder and inspiration to those of us who wish to do the same.
She likes to ignite people's hearts and souls. Inspire them to make change and live life consciously and in celebration. As an initiative in this direction she decided to organise and teach in different Tantra retreats and festivals. She completed a 2 years certified intensive Tantra teacher training course with Tantra essence plus many years of enriching spiritual experiences in her life. She has spent time with many tantra teachers and is inspired by Osho, Goenka and Ma Anand Sarita.
She is the curator and teacher for Wonder Woman Festival. Name of the festival is inspired by her own life and her blossoming into different roles and essence of Feminine. Being a Tantrica she likes to spread the message of living a sensually empowered and embodied life. She is organising both online and offline courses through 'Evolve Beings'.
This festival will be inspired from the Shamanic, Tantra and meditation practices to break through our patterns of life and realise our true soul calling.
In today's sensual and materialistic era Tantra is the only evolved spiritual discipline that uses our senses and desires to achieve the goal of liberation. So we need to drop and heal that shame and guilt to start celebrating and enjoying our bodies to derive joy and wellbeing.
After many years of following the spiritual path whilst simultaneously being involved in the business world, creating and successfully running a company, Srishati started envisioning practically bringing the two worlds together. The purpose all along was to bridge the seemingly big gap between the corporate and spiritual world and be a positive force in creating more unity and less separation. She aimed to make spiritual teachings more accessible and easier digestible for people looking to evolve or expand in life.