Inner Living, Manderem, North Goa
The Art of Love and Relating
With Mohini Srishati and Alessandro Di Benedetto
It is said that on the spiritual journey, we are "walking each other home".
Human nature is inherently social, and all mammals thrive through bonding and intimacy. Without the oxytocin released from a simple hug, we lose the sweetness that makes life worthwhile.
But how do we forge authentic connections with others, when we don't know who we are ourselves? Our first step is inwards, towards the self, to know the self, to feel it, breathe it, live it, and embody it. Seeking external validation for the self is meaningless. We need to feel the love coming from within, the endless, limitless love that does not depend on and waiver with the conditions and circumstances of life.
We practice letting go of the mistaken identity, the persona and the mask we wear to survive, and we shrug off the burdens from our shoulders as we lighten the load, shaking off the debris and dross of our busy lives. Once we connect to self, we connect to source. And once we connect to source, we connect to all and recognise each person as our self, in another guise, and each person as a Buddha, a god, a goddess.
In the Art of Love and Relating, we will be tapping into the source of love, our very own being.
From this wellspring we will sense an invitation to share this magic, to connect and communicate with our partners, our friends and our community. The languages of love are many; words, gestures, gifts and simple devotion. And dance! And the art of life, making life beautiful.
In the most important of the Buddhist sutras, The Lotus Sutra we read that the action and the reward are one.
The very act of reaching out breaks the chains of isolation.
We are the musician, the instrument, and the music.
The giver, the gift and the receiver.
In the Art of Love and Relating, we will create a safe container to fully explore and connect with our truth.
A space for growth, trust and transformation. Where we can drop our old patterns and preconception and just dive fully in the present moment giving space to our authentic self to express.
In this 3 day workshop you will learn
Tantric breath work
Techniques from Vigyan Bhairav Tantra
About conscious touch and how to bring deeper intimacy in relationships
Tantric Rituals and Awakening of the senses
How to bring effective communication and resolve conflicts consciously?
Osho active meditations and heart meditations
Consent play and boundaries
Connecting to the body through dance and movement and much more…
Sarong
Refillable Water bottle
Umbrella
Swim suit
One white dress/outfit
Blanket/shawl for the meditation room to cover
Pen/ notepad
And a happy curious heart and being 🙂
If you are coming in from another state then as per the state rules of Goa, pls bring a negative RTPCR report or vaccination certificate.
If you have any food allergies or preferences pls let us know beforehand.
For non-residential participants, your lunch is covered as a part of the ticket, but for breakfast and dinner you will have to book/ pay separately with the centre should you wish to eat these meals there itself.
Venue:  Inner Living Ayurveda and Yoga Retreat
Address: H No. 198, Deulwada Mandrem, Goa 403527
098342 05672
Investment
Residential: Rs 16400, includes 3 nights in twin shared rooms, 3 meals per day, teas, coffees and all workshop fees.
Non-residential Rs 12400, includes all lunches, breakfast and teas, coffees and workshop fees.(if you take dinner on any day Rs 500 extra will be payable)
Attendance for 2 days only (Friday and Saturday)
You will gain a powerful understanding of the art of love and sensual fulfilment.
You will be able to uncover the secrets of mystical sensual union between the divine feminine and masculine aspects of your being.
Venue
Inner living (Mandrem, North Goa)
https://www.innerliving.in/
Pay the booking amount
About the facilitator
Mohini Srishati
Mohini Srishati is the founder of www.evolvebeings.com which is an online educational platform for spiritual and Tantra programs. She is the creator of Wonder Women festival, which is an event hosted online/offline to ignite many women's hearts and souls. She is a versatile woman surfing in real life through different roles of being a mother, tantrica, business woman, evolution expert and a traveller. Her ability to relate is unconventional and open, in the most romantic and playful way. She is an avid learner and has spent time with many tantra teachers and is inspired by Osho, Goenka and Mooji. She is a certified Tantra teacher from Tantra essence.
Talk to the facilitator now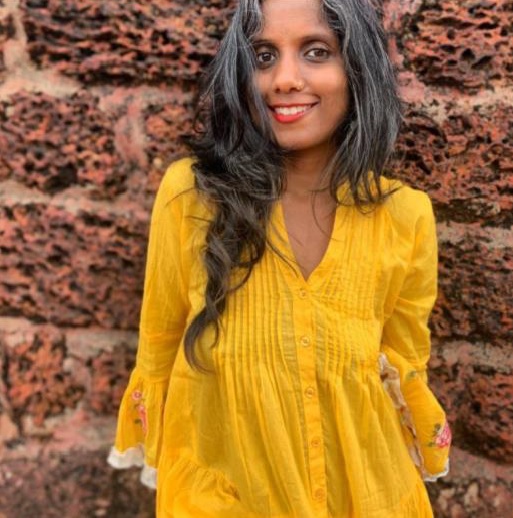 Mohini Srishati Interview with
Grace of No Age & Alessandro Di Benedetto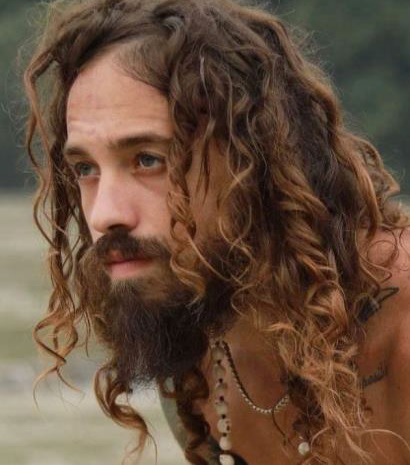 About the facilitator
Alessandro Di Benedetto
is a Holistic Trainer and therapist dedicated to the awakening of human consciousness.
In his teachings he combines years of experiences, continuous studies, training and practices.Driven by the passion for learning, exploring and self-development he has been traveling, working and studying around the globe for the past 9 years having the chance to work closely with humans from all walks of life. Facilitating workshops and retreats with both physical and spiritual practices.
He combines the spiritual teachings of Yoga – Tantra with breathwork practices, the art of Muay Thai, functional training and Cold therapy.
During his workshops he likes to use any input from the external world and the one within to stay present and fully aware of how different dynamics and energy affect our physical, energetic body and behaviours and how using different tools we can keep ourselves present and centred, staying fully present and allowing self-growth.
He believe that as humans we are able to do a lot more than we are taught, by embracing a conscious and healthy life-style, by rediscovering the importance of nature in our lives and using the great gifts that nature gave us
His aim is to inspire people by giving them the right tools to create their own reality and reach their higher potentials, creating a general strength and faith in humanity.
More details on : www.naturcura.com
IG @naturcura
Talk to the facilitator now
Testimonial from the previous retreat
FAQ's
Frequently asked questions …